22 juin 2007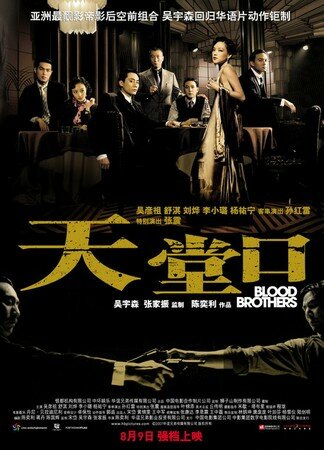 Depuis son retour au pays, John WOO n'arrête pas d'enchaîner les projets entre deux galères sur le tournage de son Battle of Red Cliff. Producteur de jeux vidéos, d'animation japonaise et de tout ce qui bouge semble t-il, le bonhomme, en compagnie de son compére Terence CHANG, dégaîne le porte-feuille comme on dégaîne les fourchettes à la cantine scolaire. Le mec a faim. Ayant retenu la leçon du parfait petit producteur hollywoodien, l'homme semble avoir intégré les recettes qui font le succès du cinéma "iouaisse" et fort de sa notoriété, il cultive son appétit. Blood Brothers, vendu comme une déclinaison années 30 "shangaïen" de son Bullet in the Head, en est la parfaite illustration. Pour l'occasion, WOO lance dans le bain des réalisateurs Alexi TAN et l'entoure d'un cast de qualité (Daniel WU, Liu YE, SHU Qi...) pour porter ce film au look classieux, dont la sortie en Asie est prévue pour août 2007. Si le site officiel est encore en construction, il propose néanmoins deux trailers, dont le second est tout récent.
Site (en construction) & trailers
Commentaires sur Blood Brothers : Woo's brothers...